UTZ farmers work respecting the environment and in harmony with nature. Animals, plants and natural reserves are protected. Water, raw materials and natural resources are preserved and pollution is reduced.
It is much better for us all.
Did you know that...?
More than 465,000 cocoa growers benefit from the UTZ program in 19 countries. It has been sold so much UTZ certified to be able to make 35 billion chocolate bars *available in 135 countries.
*Of 100 grams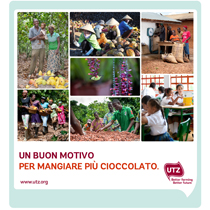 CERTIFICATION: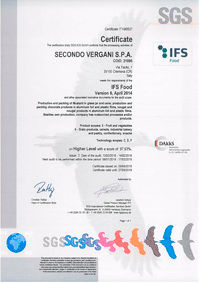 RSPO SUPPLY CHAIN
CERTIFICATION STANDARD
IFS FOOD
ISO 9001 / UNI
EN ISO 9001:2015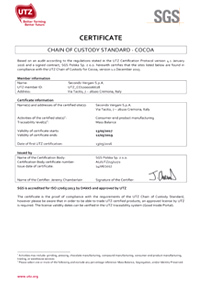 GLOBAL STANDARD FOR
FOOD SAFETY
UTZ CERTIFICATE
CHAIN OF CUSTODY
STANDARD COCOA